"If you administer a small network at work or at home, you'll welcome the free SoftPerfect Network Scanner. ...uncovering potential vulnerabilities...even more sophisticated tools..." —Preston Gralla, PCWorld.com (Aug 24, 2009 12:00 AM)
"Looking for a way to scan your network and inventory your hardware? SoftPerfect Network Scanner offers a free and easy way to scan your network." —Steve Mallard & Bill Bunter, BrightHub.com (5/7/2010)
"The interface of SoftPerfect Network Scanner is very clean and user friendly, but it hides so many great things..." —Bogdan Popa, Softpedia.com (April 28th, 2016)
SoftPerfect Network Scanner is a free multi-threaded IPv4/IPv6 scanner with a modern interface and many advanced features.


Portability Notes
SoftPerfect Network Scanner stores its settings in Windows data folders while running.
Make sure it exits cleanly before plugging out your thumbdrive.
Reason for Discontinuation
As of version 7.0 it becomes trialware not freeware anymore.

Acknowledgements
Logo by freepik.com

About the Publisher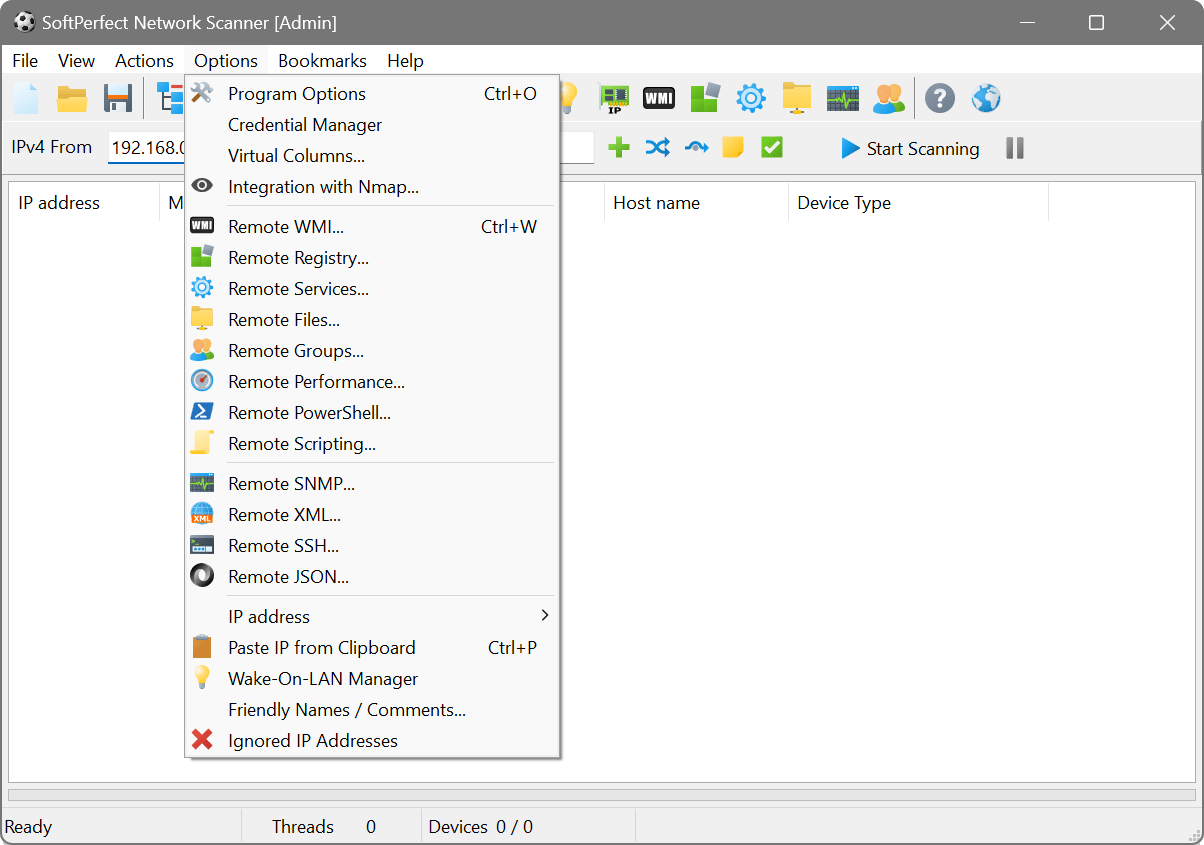 Motivate Network Scanner development, follow them around the Web!